Managing Leads For Self-Hosted Autoresponders
The Problem
For those who use self-hosted autoresponders and import large numbers of leads, it can be a challenge to find a way to throttle the sending of autoresponder emails.
In other words, if you import 200, 500, or even 1,000 leads, you don't want your system to instantly send all those leads a message at the same time. It looks spammy and will get your domain or IP Address blacklisted.
The solution
Integrate a fully customized web-based application that will "drip" your leads into your self-hosted autoresponder via API.
Enter "List Manager". List Manager is our fully customizable solution which allows you to control how many leads you want to "drip" into your self-hosted autoresponder. Works with both MailWizz and Sendy. With 11 customizable fields, you can pass all required information to your autoresponder at whatever frequency and amount you choose.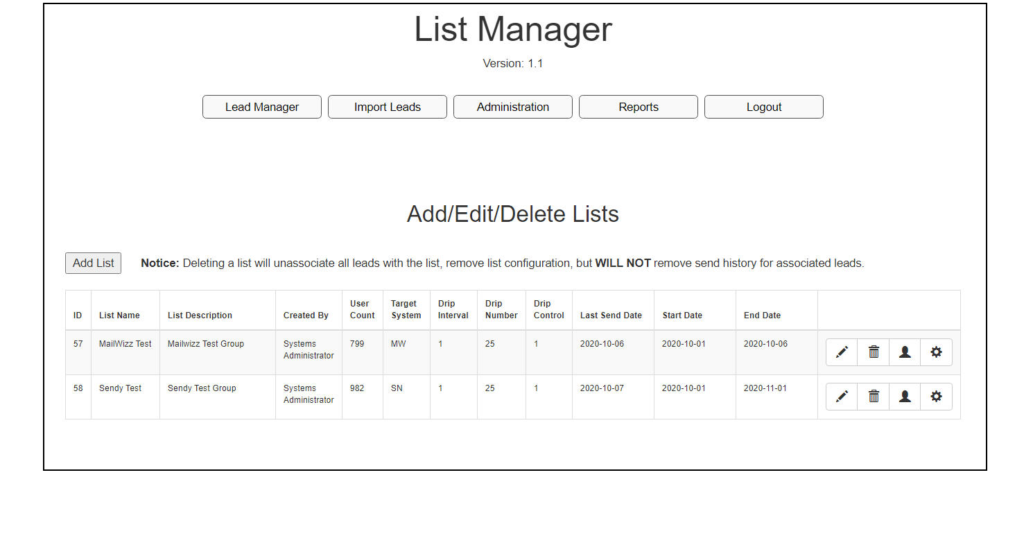 Design a list management system to control the flow of leads to self-hosted mail systems.
Must integrate with the two most popular self-hosted applications (MailWizz & Sendy)
Compatible with Linux based server platforms, including shared hosting.
Must be secure, with controlled access.
Must allow the passing of custom field elements such as first name, last name, address, etc.
Must be affordable. After all, it's the high cost of autoresponder services that created the need for self-hosted systems.
You can find more information on List Manager under our "Products & Services Section" as well as purchasing information.