List Manager
(For Sendy and MailWizz)
Need Support For List Manager? Click HERE
List Manager Pricing:

Lifetime License

$49

(Includes all future updates)
Click HERE To Purchase Now!

(Future updates will include Email Validation and much more. Get List Manager now before the price goes up!)
What is List Manager

List Manager automates the process of sending (dripping) a fixed number of leads over a set period of time to your autoresponder list without having to segment your list.

Typically when you import, say, 500 leads, your autoresponder will then send 500 leads the first message in your autoresponder series. Then 500 the second, and so on.

This looks very unnatural to email service providers like Google and Microsoft, unless you've already established authority with your domain and IP.

With List Manager you can:
Create and setup a list in List Manager
Configure the list to send X number of leads every X number of days.
Import any number of leads to any list you like.
List Manager sends the leads as instructed.
You can create and configure as many lists as you want to, to as many targets (targets being MailWizz or Sendy lists) as you want.
All you have to do is:
Setup your autoresponder sequence in either MailWizz or Sendy
Keep importing leads into List Manager
Who is List Manager For?
Anyone currently using MailWizz or Sendy and needs to control the number of outgoing autoresponder emails without going through labor intensive processes of segmenting lists to control the number of sent emails.
New MailWizz or Sendy users who will be importing existing leads.
Anyone regularly importing significant numbers of leads to an autoresponder list.
Anyone who wants to easily "warm up" their sending IP addresses and Domains.
What's Under The Hood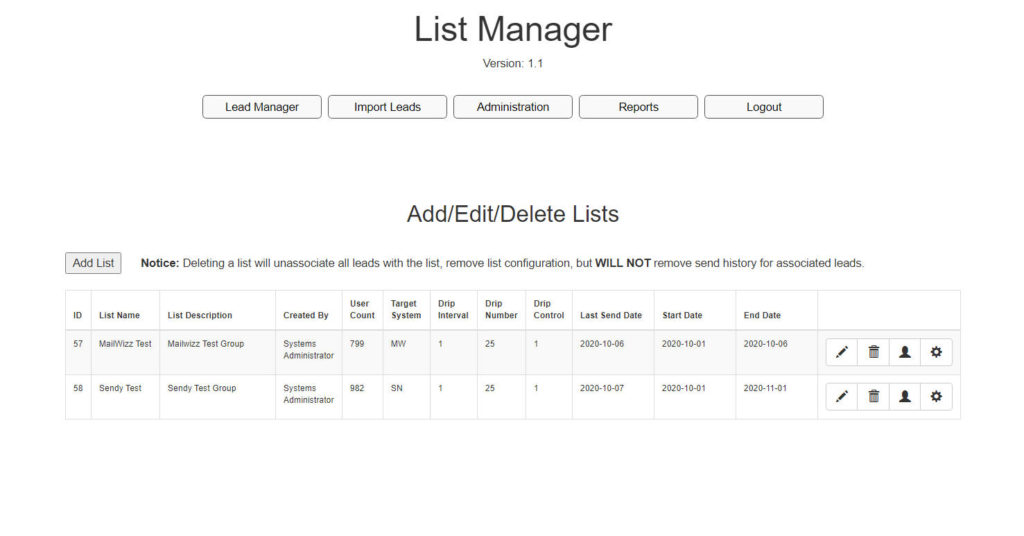 List Managers Main Screen
Leads can belong to multiple lists or a single list
Each list can have a specific start date and end date
Ability to move users between lists
A quick view of lists status on a single screen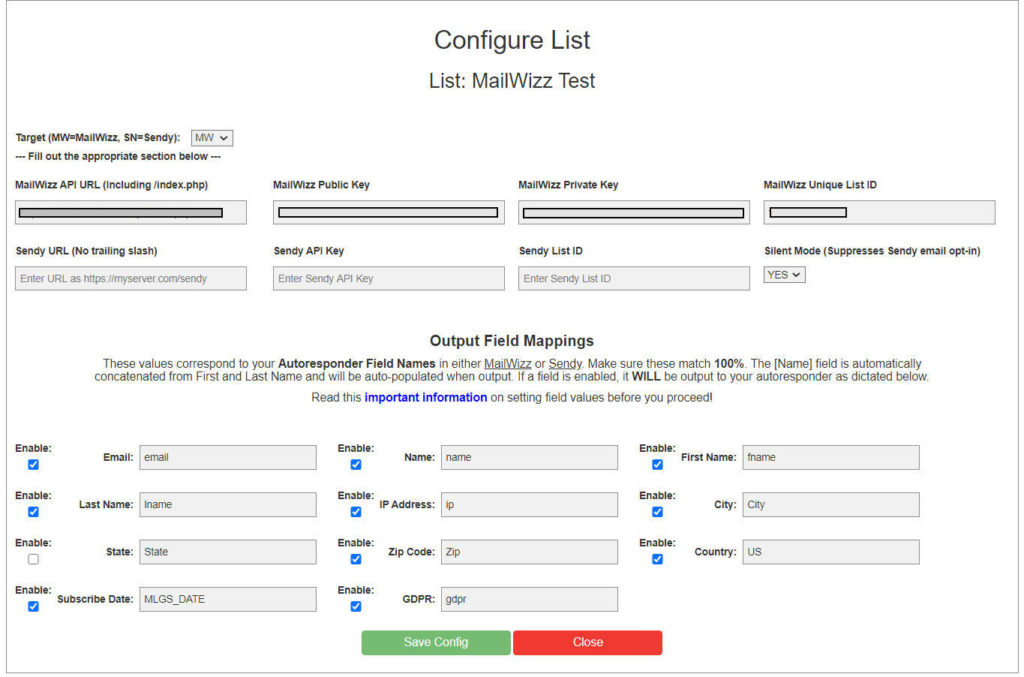 List Configuration Screen
Each list is fully configurable.
Simply enable the fields you want to send and enter the field name from your autoresponder.

Administration Menu
Fully secure, you can create List Manager users with or without access to the Admin Menu
Reporting includes:

Log files for Send Data results and Send Errors.
Reports for each time the application sends to a list
Reports listing all users that were sent to all lists.

Database Backup and Restore functionality.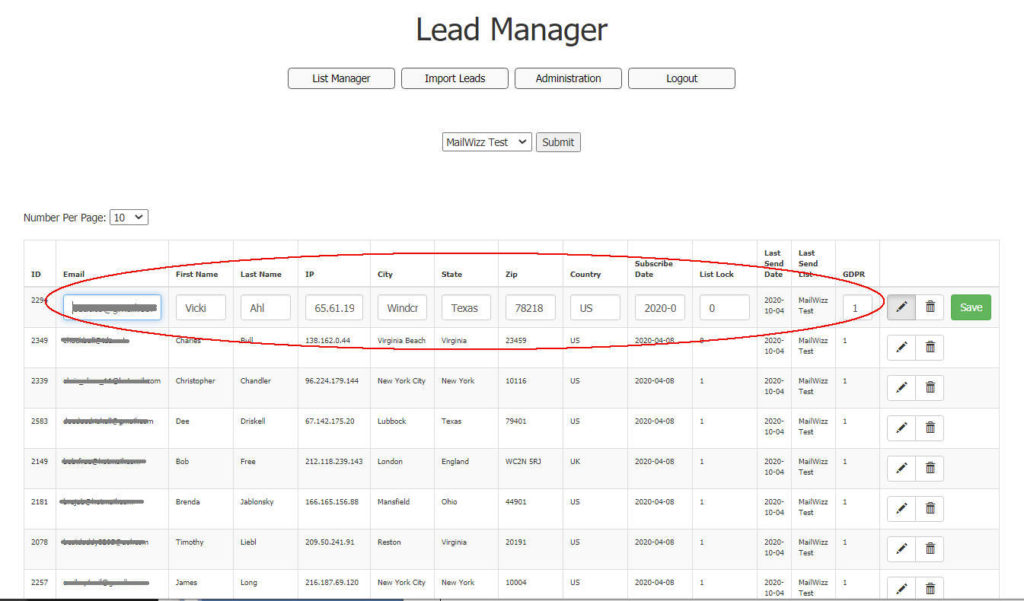 Lead Management
All leads, whether assigned to a list or not, are fully editable
Each can be locked to a single list or unlocked to belong to more than one list
GDPR status is also recorded for each lead you import
Feel free to download the full user manual which covers every aspect of List Manager. Thanks for stopping by!